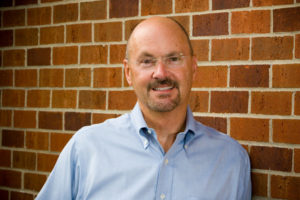 Gary Roberts, president and CEO of Stanbury Uniforms, died at the age of 69 on April 18, 2017, after a prolonged battle with cancer. Roberts brought the company to its 100th anniversary this year.
Roberts was a former band director, music retail store owner, and lifelong musician. He had a degree in music education from Southeast Missouri State University.
His love for marching began at a young age when, before a university football game, he ran alongside the marching bands. "My love for marching band has been an integral part of my life from my childhood through today," he later said.
Stanbury Uniforms was started by Will Stanbury, a merchant tailor, in 1917 to create uniforms for police, fire, and military personnel. Stanbury later expanded into creating costumes for circuses and fraternal organizations. In the 1930s and 1940s, Stanbury Uniforms evolved into creating marching band uniforms and has remained in that business ever since.
Gary Roberts began his career with Stanbury Uniforms as a sales representative and later as a sales manager. In 1993, he became president and CEO of the company. In the years since, Stanbury Uniforms has provided products to many marching ensembles including Drum Corps International (DCI) champions.
"Gary felt like a family member," said David Glasgow, executive director of the Bluecoats Drum and Bugle Corps, in an article on the DCI website. "He and his entire company would bend over backward to make sure our creative visions came to life on the field."
Roberts' love and passion for music made him many great friends along the way. "He was passionate about marching band and just music in general," says Steve Roberts, who will take over as CEO. "I think that's really relevant to the legacy of my father and what he stood for. My dad was remembered as being just a genuine person. He was a mentor and a good friend to a lot of people."