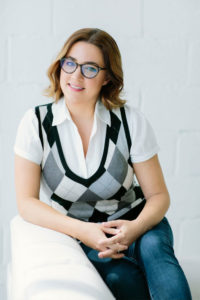 November 12, 2020. Amidst a season of uncertainty for teens in marching bands, a young-adult romance novel (YA) emerges, appealing to everyone's inner band geek. "Confessions of a Teenage Band Geek," written by Courtney Brandt, is releasing on Nov. 17, 2020, through Muse Media, LLC, longtime publisher of Halftime Magazine.
"Confessions of a Teenage Band Geek" will be the first book published through Muse Media's book division, which began accepting manuscript submissions in April 2020. "After 13 years of publishing a marching arts magazine, I wanted to branch out into publishing books about the performing arts as well," says Christine Ngeo Katzman, founder of Muse Media and publisher of Halftime Magazine.
Author Courtney Brandt has been writing YA novels with marching band backdrops for more than a decade; she is also the author of "The Line" series and the standalone novel "Major Pain."
 "Confessions of a Teenage Band Geek" was first self-published in 2011; Muse Media picked up the book in the spring of 2020 and is rereleasing a longer, updated version featuring a new cover and new adventures for main character, Julia McCoy. "I've always wanted Julia to connect with a larger audience," Brandt says. "After months of editing, I believe this rerelease is the best possible version of the novel!"
Fans of the book have new adventures to anticipate following this rerelease as well. Along with new content in "Confessions of a Teenage Band Geek," Muse Media and Brandt have plans to publish a sequel, which is currently in progress. "Some crazy adventures lie ahead in the immediate future for Julia and her friends," Brandt says. "I look forward to introducing new characters into Julia's life. Julia's love of marching is going to motivate many of her decisions."
"Confessions of a Teenage Band Geek" will be available to purchase in paperback and e-book on Amazon.com on Nov. 17, 2020.
A virtual Q&A with Brandt will be hosted on the SAVY Writes Books YouTube channel on Sat., Nov. 14 at 12 p.m. Eastern Time. Join at the following link, https://bit.ly/2HYOhS1.
About Muse Media, LLC
Muse Media, LLC, publishes books and magazines about the performing arts, specializing in music education and the marching arts. Muse Media has published Halftime Magazine since 2007 and written and edited articles for Yamaha SupportED since 2016. In 2020, Muse Media branched out into book publishing. To learn more about our books and submission guidelines, visit musemediapublisher.com. Visit halftimemag.com for the Halftime Magazine website.
About Courtney Brandt
Courtney Brandt is an American author and expatriate living in Dubai, United Arab Emirates. As a former drumline and marching band member, Brandt enjoys bringing a fictional voice to band geeks worldwide. She has written numerous young-adult and adult novels as well as adult fiction under her pen name, Ann Benjamin. In her free time, Brandt enjoys travel, writes about food on her culinary and travel blog, A to Za'atar, and speaks about social media on her podcast, CSR of One. Visit her Amazon.com author page at https://amzn.to/3mY8tCI.
Press Contacts
Muse Media, LLC
Christine Ngeo Katzman, publisher
christine@musemediapublisher.com