High school music technology classes that teach mixing, composing, and recording have allowed all students to experiment with creating music in new forms.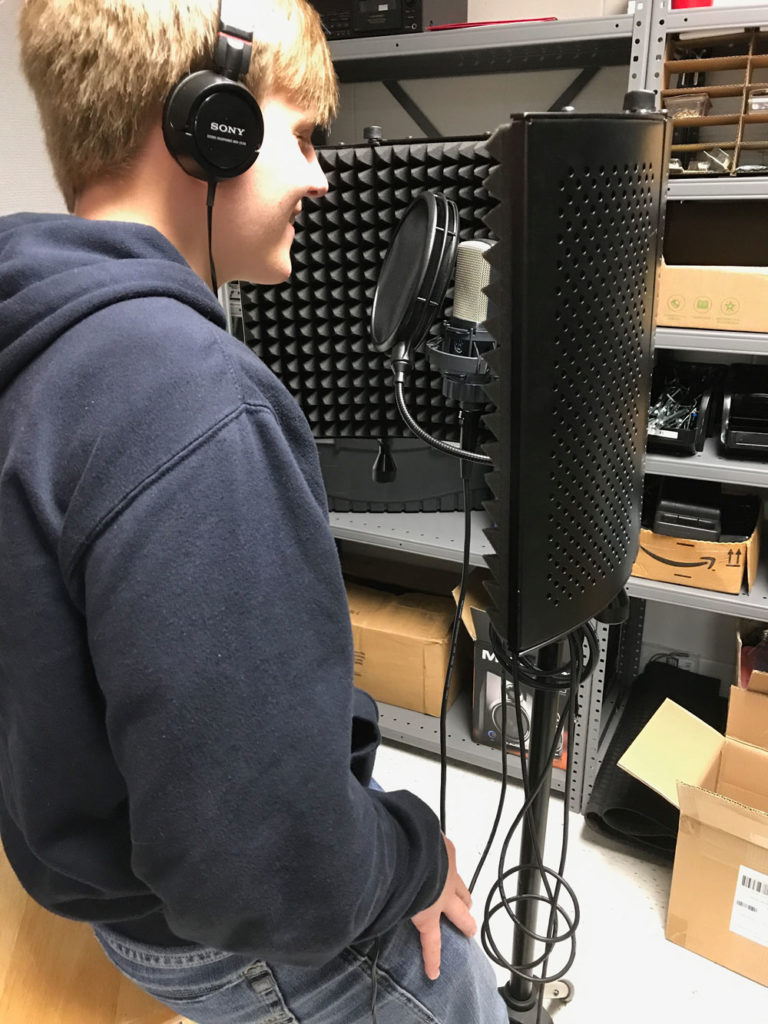 At North Gwinnett High School in Suwanee, Georgia, music education doesn't just take place in the practice rooms; some of the magic happens in the computer lab.
For the past 10 years, North Gwinnett has been offering a music technology class where students use Apple computers to create their own music. Student work, created with software like Logic Pro, Finale, and GarageBand, can be found on the school's YouTube and SoundCloud pages.
"Most traditional [music] programs don't focus on composition; they focus on performing other people's work," says Marion English, music technology teacher at North Gwinnett. "When [the students] come in here, we try to expose them to how music works, the basic makeup of music."
According to English, many composers and musicians write music on the computer using the same software and hardware that his students use.
"No one sits down with a pad and pencil," he says.
North Gwinnett's decision to combine a scientific discipline with an artistic one did not occur in a bubble. Schools all over America have been pushing STEM—science, technology, engineering, and math—subjects for a long time.
In recent years, however, many schools have been changing the acronym to STEAM, adding an "A" for arts. This addition allows schools to recognize music classes as a crucial piece of a well-rounded education.
STEM Becomes STEAM
According to a December 2015 blog post on Education Week, states were officially required to fund arts programs in public schools when the Every Student Succeeds Act, or ESSA, passed. The law also specifies funding for the integration of arts into STEM, the blog states. In addition, the newly reauthorized Perkins V Act, which goes into effect on July 1, 2019, includes music as a subject within career and technical education that would be eligible for federal funding.
For a lot of schools, though, STEAM is more than recognizing the arts as a discipline on par with math or science or about funding arts programs; it's about finding the intersection between those disciplines.
In some schools, STEAM has risen in the form of music technology programs and classes. At Chelmsford (Massachusetts) High School, students use computer programs to remix their favorite songs. At Torrington (Connecticut) High School, music technology is a two-course sequence where students learn a variety of skills related to audio technology. And at North Gwinnett, students use technology to compose all forms of music, from electronic music to marching band arrangements.
Where Art Meets Science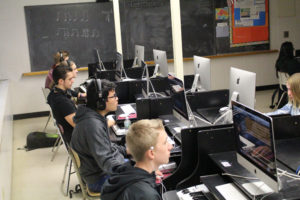 The music technology program at Torrington High School has existed for more than 20 years, with the school offering its first music tech classes back in 1996. According to Wayne Splettstoeszer, director of instrumental music and music technology at Torrington, music technology is now the students' most requested elective, often resulting in a wait list.
Torrington breaks the music technology sequence into two classes. Music Technology I gives an introduction to composing, arranging, remixing, and film scoring. Music Technology II provides hands-on practical experience, such as creating music to be used in commercials for school groups and local businesses.
At Torrington, one of the major benefits of music technology has been its accessibility to students who don't participate in traditional performing ensembles. Splettstoeszer stresses that any student can succeed in Torrington's music technology classes. "As educators, we need to reach the students any way we can," he says.
Chelmsford's program also prides itself on its ability to reach students who did not previously identify as musicians. Director of Bands Matthew Sexauer, who uses Sibelius and Finale programs to arrange music for the school's marching band, explains that these particular pieces of software never took off in the music technology class. "Not everybody who signed up for the class can read music," he says.
Instead, the music technology class at Chelmsford is a general education elective, allowing students who have no previous knowledge of music theory. "It's all about using your ears, listening, and discovering music that way," Sexauer says.
The class mostly uses GarageBand to allow students to arrange and mix music. "With GarageBand, the midi tracks, there's a visual representation of how it lines up with the rhythms, not your standard notation," Sexauer adds.
Song Structure
Chelmsford also keeps its class relatable to students by introducing them to the basics of music construction through songs they already know. In the past, Sexauer has used songs from artists like Stevie Wonder, Queen, and David Bowie, instructing students to create their own arrangements using isolated guitar, vocal, and piano tracks.
"They're far more likely to appreciate it if they have the option of using music they would listen to," he says. "And hopefully they'll listen to the music they enjoy differently because they discovered something about it."
North Gwinnett also uses this technique of isolating individual tracks to teach students about composition and the basics of music theory.
"They learn about melody, harmony, bass line, and groove from a pop or jazz standpoint," English says. "They might start by creating a drum track and then build on top of that: melody, harmony, bass."
During the process, English teaches the students about the structure of a song. "You slowly begin to create this texture of these parts, and then we get into the structure of music," he says. "We talk about the difference between a verse and a chorus, an outro, a bridge."
English has also found that the programs used in this class have been useful for the school's marching band; he's used the software on these computers to do some of the marching band's music arrangements. Marching band students have gotten involved in the class, too. "I've had kids come in that actually wrote out these big drum arrangements, cadences to play in the stands," he says.
Advice for Educators
English, Splettstoeszer, and Sexauer all encourage educators to adopt a music technology program in their schools, due to the myriad benefits for students.
They also agree that teachers should keep the focus of the class on the music itself rather than on the intricacies of the software. "Try not to fall into the trap of making it a class on how to use the software," Sexauer says. "Utilize the software as a vehicle to discover music conceptually."
Splettstoeszer recommends that teachers determine the educational goals of their classes, then decide what programs and technology would best serve those purposes. "Figure out what you want to teach first, then look for technology to enhance your teaching," he says. "Technology is just a tool!"
English agrees. "[Students are] here to make music, not to play with a computer," he says. "I stress to the kids, the software is cool, but don't get wrapped up [in it]; it's just a tool toward being a better musician."
Looking to the Future
Many people view technology as the way of the future, and the future is exactly what many of these programs focus on. "It's the 21st century. There's an app for everything," Sexauer says. "The kids are all very computer literate."
Sexauer has found that staying up-to-date with new technology has not only provided more educational opportunities for students, but it has also made his life as a teacher easier. He now uses computer programs to prepare almost everything for Chelmsford's marching band. "Any kind of music arranging, I use Sibelius," he says. "I haven't seen a handwritten drill in years; we use Pyware for that."
Torrington's music program is continuing to evolve to include more practical and career-focused aspects of music technology as well. For example, the 2018 to 2019 school year is the first time that the school's Music Technology I class is teaching students about deejaying and how they can use GarageBand for live performances.
At North Gwinnett, the music technology class exposes students to potential career paths. "Colleges [are] putting together majors and degrees in electronic music," English says.
English says that students who study a hybrid of art and science could have an advantage when preparing for college. "They have an understanding of how wav forms work, how acoustics work, the difference between analog and digital technologies," he says. "That gives them a leg up."
Additionally, English encourages his students who are passionate about the subject matter to seek out practical work. "Here in Atlanta, there are actual movie studios and sound stages," he says. "Kids from our program … start getting involved in audio production. There are opportunities right here in our state [to] put these tools to good use. It opens the door for them to look at this as a possible career choice."
Regardless of how technology changes next, schools are going to continue embracing STEAM, celebrating the relationship between music and technology. "Everybody makes music in one way or another: humming along with the radio, singing in the shower," English says. "If you can put that down, you might find that we are all very creative."
Photo of North Gwinnett High School by Marion English.
Photo of Torrington High School by Mary O'Connor.
Photo of North Gwinnett High School by Marion English.