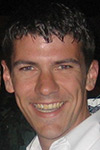 Last summer at the high school I teach, we undertook a rather daunting and aggressive plan to raise our skill level at basic rudiments. We had a clear goal of reaching mid-August with a much stronger level of understanding of how to approach the drum, play with sound quality and play core building blocks that would become the foundation of our fall and winter shows. It was such a great success I thought I would use this column to outline some of the things we tried that I would recommend for other percussion programs.
Lesson Plans
We started by defining a 10-week lesson plan of rudiments. Legato strokes, accent tap, double-beat, triple strokes, paradiddles, rolls, etc. We then set out to craft three or four versions, each a little more complicated than the previous, of the rudiment being applied to a simple accent pattern. For example with double-beat, you might have a version at height 1, another all up, another with an accent on each down stroke, and another with the left hand filling in all the spaces. The details are not particularly important here. What is important is staying focused on a rudiment, and laying out a clean progression for students to work on it.
Interactive Videos
Each Sunday night we published a new lesson, including a video of a staff member performing the rudiments. The students were then required to show up to rehearsal on Wednesday knowing how to play the lesson. We would spend all evening Wednesday working the lesson and providing feedback. By Saturday each student had to submit a video to a closed Facebook group, playing the lesson at a variety of tempos. The staff and other students would then critique the video.
Key Takeaways
We did not spend any time working complicated exercises; we stuck to the basics the whole time, and used each rehearsal to work technique, never using it to teach beats. And the video aspect was priceless. Students learn not just from receiving quality feedback on their own videos but also by participating in reviewing other students' videos.
The summer is the best time of year for developing the skills that are so important from September through April.
About the Author
Lane Armey is the battery percussion coordinator for Homestead High School in Cupertino, Calif. During the past 15 years, he has worked with various groups including Northwestern University and the Bluecoats Drum and Bugle Corps.