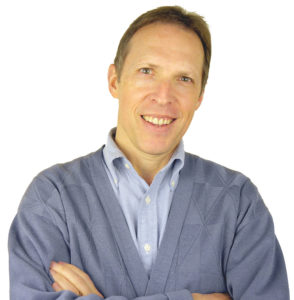 Monsters and llamas and bears, oh my! Adam Beck's fictional book "Grandpa Gristle's Bedtime Tales: How I Lost My Ear," relates a preteen's wild journey to join the Marching Moose band.
For marching musicians, the term "march forward" implies the need for perseverance and personal growth. Those themes play crucial roles in Adam Beck's book "Grandpa Gristle's Bedtime Tales: How I Lost My Ear" about 12-year-old Benjamin Boyd's aspiration to play the bongos in Boony Point's Marching Moose band. While following his trek to achieve that dream, readers are taken through a tale full of monsters, bears, crabapples and llamas.
"Ultimately, the message is [Ben] didn't really need to change at all—he just needed to grow into who he already was, who he's always been," Beck says. "I think that's a key message for us all, especially for children, that we don't necessarily have to change who we are. We just have to grow into it and figure out how we can express that positively and constructively in the world. The character was able to do that through his perseverance and discover who he was."
The book holds a special place in Beck's heart since some of the situations and settings originated from his own life. Boony Point is modeled after Monroe City, Missouri, a town where his father once lived. Beck also revisited his memories performing percussion in the Quincy (Illinois) Senior High marching band.
"I have some memorable experiences in the marching band, marching during football games, marching through the rain and snow and mud," says Beck, who now lives in Hiroshima, Japan. "So a lot of that came back in the book."
Illustrated by Simon Farrow and published in 2018, the book had been in the works for 10 years, says Beck, who took a break from it for a while to focus his attentions on a different book. He says he wanted to write something that would be entertaining for all age groups.
"Grandpa Gristle's Bedtime Tales: How I Lost My Ear" is available for $12.95 on Amazon.com as well as from other retailers.