The Santa Clara Vanguard Winter Guard is celebrating its 3rd WGI Independent World Class Championship and its 10th anniversary. Denise Bonfiglio, the guard's director and the organization's staff coordinator, looks back on these momentous years.
Denise Bonfiglio is a legend in the marching arts world. A 2000 WGI Hall of Fame inductee, Bonfiglio began her career with the 27th Lancers Drum and Bugle Corps and has taught at several world-class programs in the past 35 years, all while holding down a full-time job as a senior executive at MetLife. The Santa Clara Vanguard (SCV) winter guard program, started by Bonfiglio in 2005, celebrates its 10th anniversary as well as its third WGI Independent World Class championship.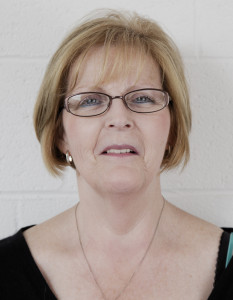 Halftime: When did you join the Santa Clara Vanguard?
Bonfiglio: Back in 1997, I joined the staff for the drum corps. I came on as a technician for the corps. I was with them until they won Drum Corps International World Championships in 1999. I left and came back in 2003, and I've been there ever since. My primary function is that of staff coordinator for the drum corps and winter guard.
I started the new winter guard back in 2005. The Santa Clara Vanguard had a winter guard back in the 1970s, and they competed locally. We wanted to keep more of our drum corps kids trained throughout winter and summer, so I put together the winter guard in 2005, and we competed in WGI in 2006 for the first time.
Halftime: How did you get into marching band and guard?
Bonfiglio: My father, George Bonfiglio, was director of the 27th Lancers and was one of the founding fathers of Drum Corps International. It's been in my family forever. My grandfather was in drum corps, so I grew up in a drum corps family. As for me, I marched in the 27th Lancers, then I taught for that corps. I got involved in teaching guard in the Boston area, and I taught the Emerald Marquis color guard until we folded that program in 2001. So, I've been involved with drum corps and color guard for most of my life.
Halftime: This year marks the 10th anniversary of the SCV winter guard program. You're three-time World Champions. What was it like to get there three times?
Bonfiglio: It's hard. WGI, at that level, is extremely competitive. There are some great instructors and teachers out there and amazing performers. It's very tough to be at the top of the game. The recruiting process involves getting the right skillset into the program but also abiding by the Vanguard's vision and goals to keep kids in the program regardless of what program it is, keeping them in the environment. The goal is to meet that vision but to also recruit a level of talent that can compete with the rest of the independent programs at WGI.
It's very difficult to win WGI Championships. Looking back at the last time SCV took home the gold medal [in 2011], the bar was certainly raised much higher in 2015, and I'm humbled by the guard's success, which is a direct reflection of the talented staff, management and members of the Santa Clara Vanguard Winter Guard.
Halftime: What made this year's win unique?
Bonfiglio: They walked into [championships] at Dayton undefeated, with the highest score in the country, so they had a lot on their shoulders. However, it also set the bar and the tone for what the guard needed to achieve. SCV Winter Guard doesn't get an opportunity to compete against many guards during the competitive season, and as a result, the first time we actually compete against most of our competitors is semifinals of WGI Championships. The guard tied in prelims, won semi-finals by 9/10s of a point and won the world championships by 1.9. The guard had three great performances in Dayton, and their training and professionalism truly came to light when their performance table broke during their finals performance. I was super proud of them for their critical thinking and teamwork during key moments in the program, and that they handled the situation like true champions.
Halftime: What types of celebrations were held for the anniversary?
Bonfiglio: We started this last year, but basically at the end of the season, when the winter guard went to Dayton, Ohio, we had an awards banquet, right after the semifinals. It gave them a little bit of opportunity to have a break, a mental break to get out of competition mode, and to just be themselves and have fun with each other for a few hours, celebrate their success with the season, and then be ready to go into finals to end the season.
Halftime: Describe this year's show.
Bonfiglio: The show is called "#10: You'll Never Be Alone." It's a very abstract production. It has no theme or motive behind it, and it's kind of left up to the viewer to take from it what they can. It's a lot of conversation, a lot of sound bites within the program, which aim to take you anywhere you want to go, anything that may be happening in your life, at this particular moment. It's just a lot of moments throughout the entire production, and it comes together at the end. We have a lot of props that we use for this program, one of them being a set of long tables. And the conclusion is that everyone comes to the tables and to finish with a quote: "You'll never be alone while you're on this Earth." That's a true statement. We're always going to have people around us, there are things going on around us, that we never really are alone.
Halftime: Speaking of moments, what would you consider some of your proudest moments with SCV?
Bonfiglio: I'm always proud of my kids. They're very mature and professional, and they have professionalism about them, on and off the floor. They hold onto their core values. I'm just proud that they've been able to take that and turn it into great successes. There have been many situations where they haven't had great performances, but they've come back and worked even harder to achieve for the next time. That's what I'm proud of.
Halftime: What advice would you give for anyone looking to join color guard?
Bonfiglio: It's been my experience that there are just times in life when you have to take a chance, a risk. I think that sometimes, especially this year, with the skill level we have, you've got students that are younger, and they don't think they can reach that level. I think they forget that everyone in the program was once their age, their skill level. It's my hope that next year, when I go in for the auditions, everyone will give themselves a shot to show their best skills, because the kids in the program don't come in as superstars. We have great teachers and staff that help them to be the best they could possibly be.
For more of our exclusive questions and answers from Denise Bonfiglio, visit the "Web Exclusives" section on our website at www.halftimemag.com.